Mom films little girl giving her cats a drawing lesson – and they are the best students ever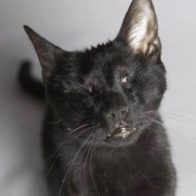 Education is one of the many aspects of life affected by the pandemic. Parents, as well as students, no longer feel safe when it comes to face-to-face learning in schools. That's why countries across the globe decided to promote homeschooling or online classes to avoid further spread of the COVID19 virus. Surprisingly, this seems to also apply to animal pets, like cats.
In fact, just like these cats who acted like real students for this little girl's drawing lesson.
They literally turned into "teacher's pets."
A lucky family in Brazil owns this adorable feline duo named Douglas Roberto and Jurandir. Just like other countries in the world who already transitioned to homeschooling or online classes, they too were forced to oblige. After all, if it's for the children's safety, then we'd all gladly follow suit, wouldn't you agree?
Our lesson for today is…
One beautiful day, Douglas Roberto and Jurandir, who both thought that it was going to be just another ordinary day, were surprised by their little human sister. They had no idea that Clarinha had prepared a lesson plan specially for them – a step-by-step way on how to draw a flower.
Though it may be hard to imagine a cat holding a pen or a paintbrush, a video clip shows the two, seated still during their sister's class, listening attentively, and acting like two role model students. They looked so disciplined, that you're almost convinced that they were really learning from Clarinha. They are the kind of students that every teacher would wish to have.
The video clip might not show the ending of their lesson, still, Douglas Roberto and Jurandir deserve recognition for their good behavior and participation in their sister's class. Clarinha also deserves credit for her remarkable, young, teaching prowess.
Are cats really smart?
Though there's no device that can measure a cat's intelligence, experts can still determine whether a cat possesses an intellectual gift. It could be by the way they follow commands, whether they can do tricks or more. Moreover, CatTime.com enumerated the Top 10 smartest cat breeds, and in descending order they are: the Abyssinian Cat, Turkish Van Cat, Scottish Fold Cat, Siamese Cat, Burmese Cat, Japanese Bobtail Cat, Tonkinese Cat, Bengal Cat, Cornish Rex Cat, and Singapura Cat.
According to The Catington Post, the smartest feline in the whole world is a big cat named Didga. This cat was taught by professional animal trainer Robert Dollwet, who has over 34 years of experience. It's said that Didga can do any trick that a dog can do.
Have you thought about this?
What Clarinha did was really smart, don't you think? It's a recreational and productive thing to do at home, especially now that most families are on home quarantine, and countries are starting to implement homeschooling. It only goes to show that the pandemic has no power or control over a person who dreams big – and there's no age requirement for being an educator! Way to go, Clarinha!
Watch the cute drawing lesson of Clarinha and her well-behaved feline sisters.
Sim, prof. Clarinha, eu entendi tudo, mais acho que o Douglas não…Cala boca Jurandir!!É mentira de dele Profe!Eu entendi também!!🤨😜

Posted by Douglas Roberto – Gato on Wednesday, May 27, 2020
Please SHARE this with your friends and family.
Source: The Dodo, Douglas Roberto – Gato