Dog owner asks for refund when pets die before food arrives – is taken aback by company's reply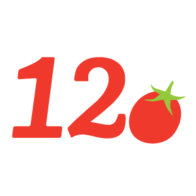 If you've ever lost a pet – or are even the kind of person to tear up at the thought of it – the stories that continue to pour forth from devastated pet owners who purchase their goods from the website Chewy is sure to make your heart swell (though it may not stop the tears).
For many of us, our pets are the one thing on Earth that we can count on for unconditional love, even if we have plenty of loving friends and family. Sure, it helps that they can't talk, but we don't even have words to explain what they mean to us and why. That feeling is just there and it doesn't need to be justified.
Now, imagine you had just made a purchase for your beloved pet and they pass away. You're grieving when it arrives at your house. You want the reminder gone – and if money is, indeed, an object, returning it might be the best way to cope emotionally and financially. You might want to hold onto a favorite old toy, but you don't want to hold a new bag of dog food.
Laura Waltenburg's sister and brother-in-law found themselves in this position.
In fact, they were going through the heartbreaking double tragedy of losing both of their dogs in the same weekend!
Right after it happened, they received their normal order of 2 40-pound bags of dog food – another punch to the gut at an already hard time.
In a story she submitted to Love What Matters, Waltenburg explained that her brother-in-law reached out to Chewy (the online pet store where they purchased the food) and asked for permission to return it. He even said he would pay for the shipping.
And he got his refund, but that wasn't all.
Stores often can't take back pet food since they can't resell it – it's too dangerous since it might have become contaminated in the process and it becomes a legal liability for the store. But Chewy not only gave them back the full purchase price (plus their shipping) but said they should feel free to donate the food to a local shelter.
And that's not all.
Then, a representative from the company sent a follow-up e-mail asking the grieving couple to send along a photo of their late pups so Chewy could add it to their memorial book. What a sweet way to let someone know that their pet will be missed as both a companion and a customer!
When this happened in 2017, the couple also received one more gesture. Chewy sent them a bouquet of flowers as a condolence gift.
Once the story was posted, commenters chimed in to say just what great experiences they had with the company as well, especially if they happened to experience the death of a pet after making an order on their behalf.
One cat owner posted a photo of a similar gesture, explaining:
"We received this same kindness from Chewy company last November when our cat of 10 years, Tegan, died. Their compassion and heartfelt card & gift meant so much to us in that difficult time."
Another posted a very sweet message they received from the company via social media:
The beautiful stories of what Chewy does for their customers just kept coming – and some reported that the company had gone even farther. Many have reported having paintings of the pets sent to them as a memorial!
Employees also chimed in to say the company was amazing when they experienced personal tragedy in other areas of their lives as well.
Companies don't owe us these gestures – they're expensive to make. But it just goes to show that Chewy cares deeply about their customers – both animal and human.
Imagine receiving a hand-painted canvas of your beloved late pet just for having been a customer!
We know where we'll be making our pet purchases from now on!
Please SHARE this with your friends and family.