Airline won't let father and newborn baby on plane – then a widow says "I'm taking you home"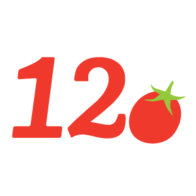 Rubin Swift was on his way home to Ohio with his newborn daughter Ru-Andria when he was told he was not allowed to board the plane because the baby had to be at least 7 days old to fly on Frontier Airlines. He was left with no place to go and very few options for keeping his daughter safe.
It all began in March of 2018 when Swift was informed that a woman he had been in a relationship with was going to give birth in Pheonix, Arizona. The baby was being removed from her custody and it was granted to him. So he flew out to pick her up when she was just 4 days old.
Swift and his wife Tiffany live in Cleveland, Ohio and they agreed that their budget wouldn't allow them to get a hotel room to stay in for those extra days.
"I was out of money and the hospital told me that I wouldn't be able to get a birth certificate for seven days," he told PEOPLE. "I was worried that if security saw me sleeping at the airport with a newborn, they'd take her away from me and charge me with neglect. I was stuck."
But it turns out he had met someone in the NICU – where the baby had been staying as a precaution after her birth – with a heart big enough to help.
Joy Ringhofer, 78, had just lost her husband to Parkinson's and volunteered to rock babies in the NICU whose parents couldn't be there. She was rocking Ru-Andria when Swift first got to the hospital and the two struck up a conversation.
She had given him her number when they parted just in case he needed anything. And it turns out he did.
While it took him a moment to work up the courage to ask for help, that was his only option. And Ringhofer was happy to offer him a place to stay.
"There are a lot of dangers out there," she told PEOPLE, "but there's a lot of good, too. I'd enjoyed talking to Rubin at the hospital and helping him with the baby. He was polite and kind and I could tell that he had a good heart."
For 3 days, the two lived together until Swift could get the necessary paperwork to prove that Ru-Andria was 7 days old and able to fly home to Cleveland. Over that time, all three of them bonded and they even took Ru-Andria to the grave of Ringhofer's late husband Charles.
"I could see the pain in her face from losing her husband," said Swift, "so at the cemetery, as we sat there with the baby, I said, 'Hey, Charles, look — it's your new granddaughter.' We had some touching and wonderful moments. I lost my mom to cancer in 2007, so Joy really became like a mother or grandmother figure to me."
Dad and daughter did get home after the paperwork came in and – as you might imagine – after such a gesture, they're still in touch with Ringhofer.
"We just knew that we'd always be in touch from that day forward," said the good samaritan who now knows Swift's wife as well through their Facetime conversations. "We started out as strangers, and ended up as good friends. Rubin is very grateful to me, but I'm also very grateful to have had the opportunity."
The dad, of course, is still blown away by her generosity.
"We're two different colors and she opened up her door and it never was an issue. My color was never an issue," Swift said. "She loves my baby… My baby was with her all night. She stayed up with her. Who does that?"
What started out as a very sticky situation was clearly meant to bring these two strangers together.
Be sure to scroll down below to see interviews from those involved in this touching story.
Please SHARE this with your friends and family.
Source: PEOPLE, Inside Edition via YouTube, CBS News