Veteran about to commit suicide has one last smoke then hears strange rustling in the bushes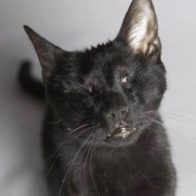 Josh Marino always thought that joining the United States Military was such a high honor. The young man joined the army last 2001 where he served a few years.
In 2007, his unit was deployed to Southwest Baghdad, Iraq. After just three months in their location, his unit was caught in conflict and a mortar exploded a few feet away from his location.
The blast caused Josh to sustain a traumatic brain injury, and he also developed post-traumatic stress disorder (PTSD).
Post-traumatic stress disorder is a type of psychiatric disorder that is common with people who have experienced traumas such as rape, terrorist acts, natural disaster, and military combat.
"A lot of us come home without realizing we are bringing the war home with us," Josh Marino revealed in the short film Josh & Scout, a Mutual Rescue.
Josh's physical wounds soon healed, but the psychological trauma that the war had had on him was far more severe. Soon, he felt that he could no longer take it anymore. He was at his lowest point.
"I didn't want to deal with it anymore," he recalled. Josh eventually wrote up a goodbye note on his computer and proceeded to grab one of his knives.
His mind was made up.
After preparing for the act, Josh went outside to light his final cigarette in the rain. Just then, an unexpected thing happened to him.
Josh heard a small meow.
Out of nowhere, a stray black-and-white kitten walked up to Josh and started rubbing his small body against Josh's leg. The kitten even let Josh pet him.
"I broke down crying, I burst into tears," the man shared.
At that very moment, Josh's life changed. The dark thoughts of suicide disappeared, and there in the rain, looking at the small kitten, he realized that this small creature had just saved his life.
"I stopped thinking about all my problems and started thinking about his problems and what I could do to help him," Marino realized.
Josh said that this kitten saved his life.
Every day afterward, Josh would go out and give the cat a plate of tuna. The sweet cat would immediately thank him and jump up on his lap for love.
"This cat gave me something to look forward to every day. He didn't see anything wrong with me. He didn't see any sort of flaws or any imperfections. It felt safe," Josh shared. "He had a serious effect on me. He helped me realize that I could actually, not just care for somebody else, but that other people could care for me."
One day, when Josh went out to feed the cat, no kitty returned his call. He waited for a while, but he was all alone. He was heartbroken.
Soon after, Josh was able to reconnect with Becky, a friend from high school. They started dating and soon decided to get married.
One day, the married couple saw an adopt-a-thon being held at Fort Riley and decided to take a look, but what happened next shocked both of them. While they were there, a small black-and-white paw carefully reached out from one of the crates and started smacking Josh's left arm.
Josh was shocked.
It was the beautiful black-and-white cat that had given him so much hope on that horrible night. He immediately grabbed the cat and hugged him tightly. He wasn't about to lose this precious friend again. He and Becky signed the adoption papers, and they took Scout to his new forever home.
"Scout was there the whole time. He made me want to better myself," Josh revealed.
He returned to school and earned his Master's degree in Clinical Rehabilitation and Mental Health Counseling. He wanted to be able to help other veterans like himself who are suffering from PTSD.
"I'm not really able to serve active duty anymore," Josh shared, "but working with vets, I'm still serving. I'm just serving in a different uniform."
Today, Josh is helping his fellow veterans – the same way Scout helped him on that fateful rainy night.
Sadly, one day, the couple saw that Scout was feeling very weak and they took him to a vet. There, the poor cat was diagnosed with feline leukemia, but he had a blood transfusion that extended his life for roughly two weeks – just enough time to spoil him.
Sadly, Scout passed away.
"Even before he was my cat before he even knew me that well, Scout saved my life. He put me on a different path. He gave me the confidence to try to come back from all the adversity that I was feeling," said Josh, still heartbroken. "Scout was my battle buddy. He saved me. All I did was the paperwork."
For Josh, it wasn't him who rescued Scout. It was Scout who rescued him.
You can call it fate or even a miracle, but what's important is that Josh was able to bounce back from his darkest moment into a life full of hope.
Hear their story below.
Please SHARE this with your friends and family.
Source: Bored Panda, Mutual Rescue, Psychiatry.org